Professional Street Creep Damage Repair in St. Louis and the Surrounding Counties
If you suspect that your home may have been damaged by street creep or has any other foundation or basement waterproofing issues, we are the contractors for you. Our Perma Jack of St. Louis team specializes in repairing foundation issues of all types, including providing solutions for home and business owners experiencing street creep in the St. Louis area.
Contact our experts if you have noticed any signs of street creep on your property. We offer full foundation inspections and estimates for residents in St. Louis and the surrounding cities.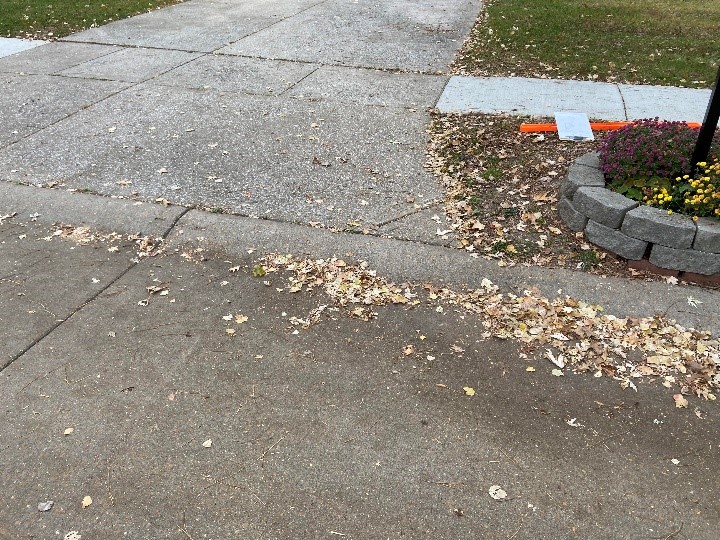 What Causes Street Creep?
Street creep is a common foundation problem that homes in the Greater St. Louis area face. It is caused by the thermal expansion and contraction of concrete streets and asphalt surrounding a home. Concrete or asphalt will expand when it is hot and contract when it is cold. Because of this, contractors often place expansion joints in sidewalks, driveways, and other outdoor concrete slabs.
It most often occurs in cul-de-sacs, homes on a curved road, and driveways aligned with t-shaped intersections. When the concrete or asphalt expands it can push into your sidewalk, your driveway, and eventually your garage. This process happens gradually over time and can cause serious structural damage to your property. Foundation collapse, bowed walls, and cracked foundations are all common signs of street creep on St. Louis area homes.
How To Identify Street Creep?
There are a number of signs that indicate street creep around your home. If you notice any of these signs or think you may have an issue with street creep, contact our team at Perma Jack of St. Louis.
Compressed Expansion Joints
If the existing expansion joints between your concrete driveway and your home is fully compressed, you may have a street creep issue. Even when the joint appears wide enough at the surface, the concrete underneath may still be in contact with your foundation.
Garage Wall Damage
Check the foundation walls on either side of your garage door. There may be cracking or signs of movement which indicate street creep.
Structural Wall Movement
Street creep can cause structural wall movement in and around your property. When your driveway pushes against your garage slab it can force walls outward, leading to structural instability.
Large Foundation Cracks Along Foundation Slabs
If gaps have formed behind the foundation walls on your home or if you have large foundation cracks next to exterior slabs, you may have a street creep issue.
Other Foundation Damage
Because street creep pushes against your home's foundation, you may notice signs on the inside walls. Leaning or bowed walls can be caused by street creep pushing against the top of your foundation. This is a sign of significant structural damage to your home. Contact our experts immediately if you notice bowed or leaning foundation walls due to street creep.
How We Fix Street Creep on St. Louis Homes
Cut expansion joints in the concrete slabs
Fill new or existing expansion joints with urethane and backing material.
Ensure that there is enough room between existing slabs and the foundation of your home.
For bowed foundation walls caused by street creep we may install wall anchors or support beams to strengthen and fix any bowing in the wall.
Street Creep in Our Area
Street creep is very common across the St. Louis area. KMOV4 discussed in a news article some of the challenges that St Louis residents face when fighting street creep. In most cases if your property is being affected by street creep, your neighbors may also be facing the same problem. Read more about this in KMOV4's article by clicking the button below.
Contact Our Team for Street Creep Repair in St. Louis
If you notice any signs of street creep on your home, our team can help. Contact our experts at Perma Jack of St. Louis to schedule a foundation inspection and estimate for repairs by calling 636-225-2553 or by filling out the form below.