Professional Yard Drainage Solutions in St. Louis
In most cases, rain gutters and downspouts are insufficient to keep water away from your foundation when it rains. Water can seep into your basement or crawl space when this happens. Our team at Perma Jack of St. Louis offers professional yard drainage services for property owners across the St. Louis area.
Keeping your home safe from water damage and settlement issues is as easy as keeping the water out of your yard. Contact our experts today to schedule a free estimate on a yard drainage system for your home.
How To Tell If You Have a Yard Drainage Problem
Some yard drainage problems are easy to identify while others may need a closer visual inspection. Water pooling in your yard and ruts or divots underneath your downspouts are telltale signs that water is not properly draining away from your home. However, there are other signs and areas you should check when inspecting for drainage problems.
When checking for problems areas around your home be sure to walk all the way around your foundation. When the soil against your foundation is not graded properly, water can be directed toward your home. From there, it seeps down to the foundation's side and can cause further waterproofing or foundation problems. A properly graded yard should be sloped so water flows away from your home.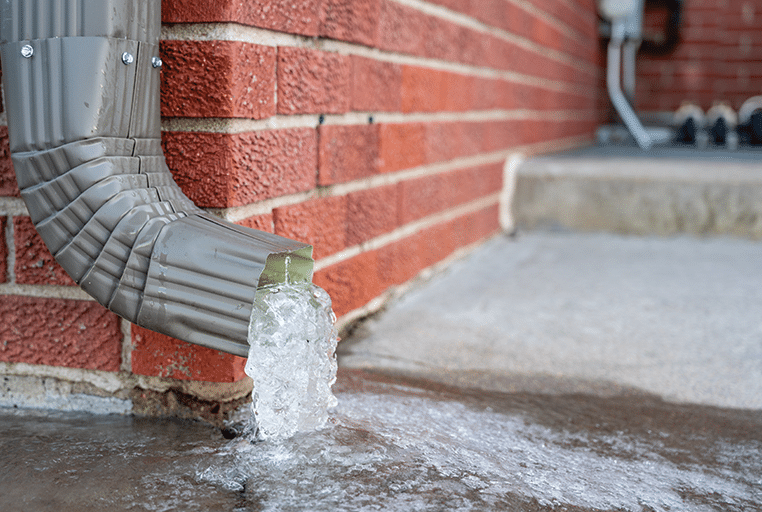 Our Yard Drainage Systems
At Perma Jack of St. Louis, we specialize in installing french drains, downspout extensions, driveway channel drains, footer drains, and exterior sump pump solutions to mitigate yard drainage issues. In many cases, your basement waterproofing, or foundation problem is being directly caused by a lack of proper drainage around your home. A yard drainage system could be the only solution you need to keep your basement dry.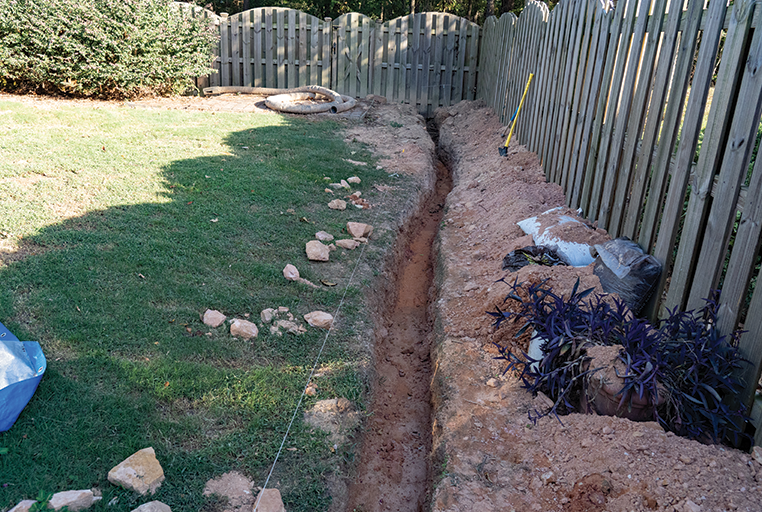 French Drains
French drains are a reliable and well-tested drainage system. They are installed below grade and are designed to direct water from your gutters away from your home. Our team places perforated pipes surrounded by gravel to catch the water before it reaches your foundation. This water is safely guided away from your property, preserving the structural integrity of your home and keeping your basement dry. In addition, because they are an in-ground solution there is no visible portion of the system that can detract from your property.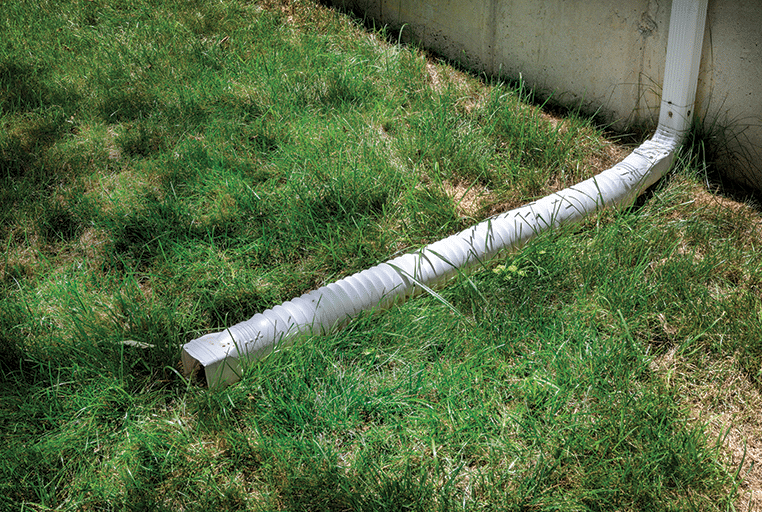 Downspout Extensions
In addition to French drains, our team can also install downspout extensions. These pipes are installed as an above or below grade solution to extend your downspout and move water further away from your home. These are often the quickest solutions to keeping water away from your foundation. We install downspout extensions on properties with decks to hide the pipe or where the homeowners do not want the ground disturbed by construction. Downspout extensions are a great way to keep your home dry during heavy rains.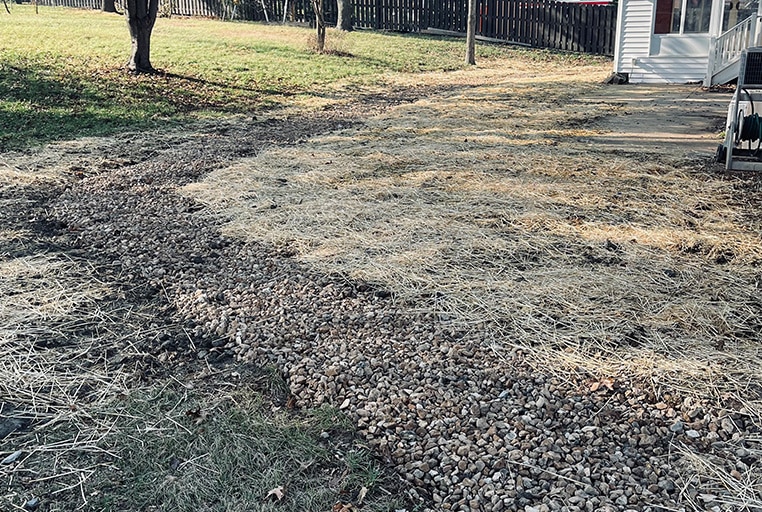 Dry Creek Beds
Dry creek beds are another common way to improve your yard drainage system. The process involves excavating a trench with a proper slope, installing a plastic liner, soil filter, 4" perforated pipe, and washed river gravel. Box drains and surface drains are installed where needed. Gravity-fed discharge lines are then installed to daylight or an external pump.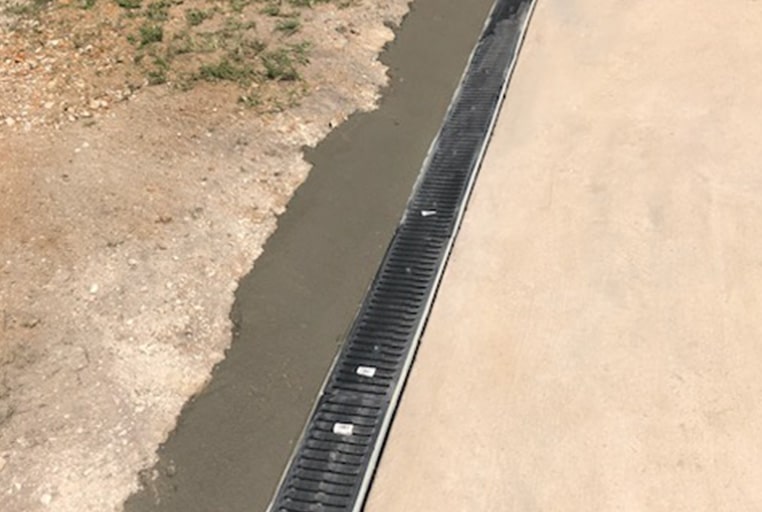 Driveway Channel Drains
Channel drains are installed on driveways that slope toward the garage or structure to prevent water from entering the structure. The driveway is cut, and a trench is excavated with the proper slope. A layer of concrete is poured, and the channel drain is set in place. Any gap between the driveway and drain is then filled with concrete. Gravity-fed discharge lines are then installed, and removable vehicle-duty grates are then installed on top of the drain.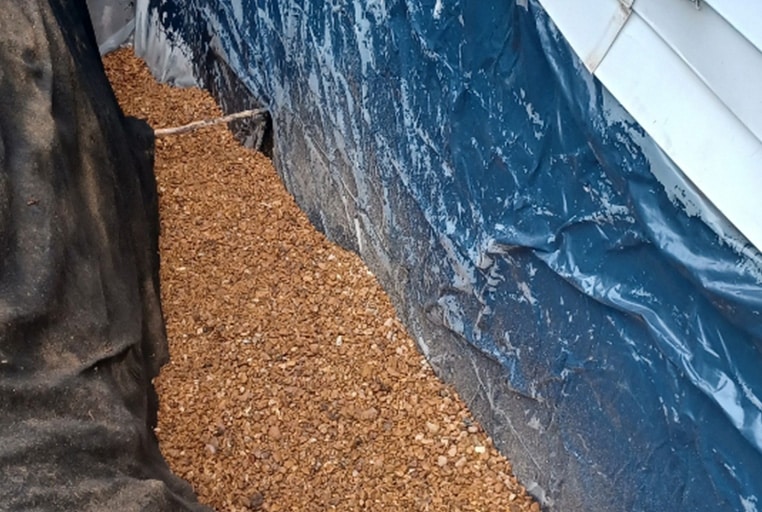 Footer Drains
Our footing-level drainpipe systems are designed to improve basement waterproofing without disturbing the inside of the property. These systems are installed around the perimeter of your foundation and collect the water that seeps along the foundation. Once in the system the water is transferred to an exterior sump pump system and expelled away from your property.
External Sump Pump Systems
External sump pumps are usually installed as part of an exterior footer drainage system. These systems involve installing a submersible sump pump and basin at the corner of the building. The pump is designed to collect water as it exits the footer drain system and expel it away from the home. 
Contact Our Team for Professional Yard Drainage Solutions in The St. Louis Area
If you have yard drainage problems that are causing foundation settlement or leaks in your basement, we can help. Contact our team today to schedule a basement inspection and estimate for yard drainage and waterproofing services. Call us at 636-225-2553 or click the button below to complete our online contact form.